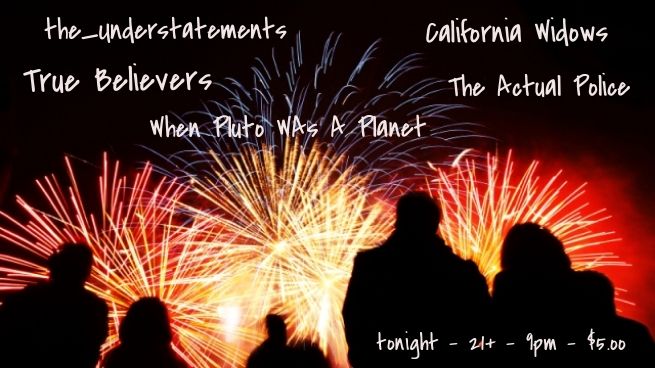 tonight: fun fun fun !! A MID-SUMMER MUSIC BASH WITH cool bands doing garage rock, hip hop, performance noise etc!!! cool folks too...come out and party with:
THE_UNDERSTATEMENTS
-
TRUE BELIEVERS
- FINE FINE W.MASS HIP HOP...
THE ACTUAL POLICE
-
THE CALIFORNIA WIDOWS
-
WHEN PLUTO WAS A PLANET
-
21+ // 9PM // $5.OO!!!