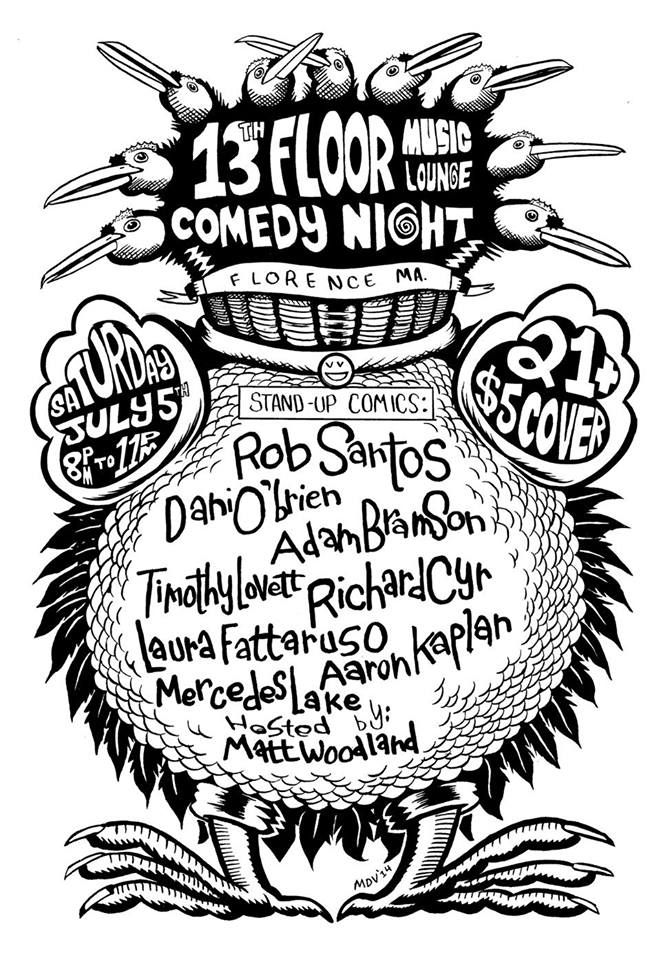 Tonight...this seems to make sense......we all had a dreary let-down of a July 4th. So we're all naturally making up for it in big style today, in the sun. Now here's the plan, at least in our eyes: when the beautiful sun is gone, you freshen up, you get in the car, you come here, and super-funny comedians help you keep the weekend dream alive!!! And, you can grab a bite eat while you're here. And you can have some drinks too!! And you get to sit a relax and be entertained and the show doesn't even go too late so you could catch some beauty sleep nah fuck that you can just keep partying!!! And now, some words from the host,
Matt Woodland
:
"Firework & Franks are for Fools!
Come celebrate our independence the way president Bill Pullman intended, with levity & wise cracks.
This is a Stand up Comedy show Billie!
The Slam-Bam-line-up includes,
- Dani O'Brien
- Adam Bramson
- Timothy Lovett
- Rich Cyr Comedian
- Endless Laura (Laura Fattaruso)
- Aaron Kaplan
- Mercedes Lake
&
- ROB SANTOS!!
I'll host and curate if you'll have me
- Matt Woodland
, Comedian
'We will not go quietly into the night!' 'We will not vanish without a fight!' 'We're going to live on!' 'We're going to survive!' Today we celebrate our Independence Day!"
DOORS @ 7:30
21+
ONLY $5 DOLLARS!!!