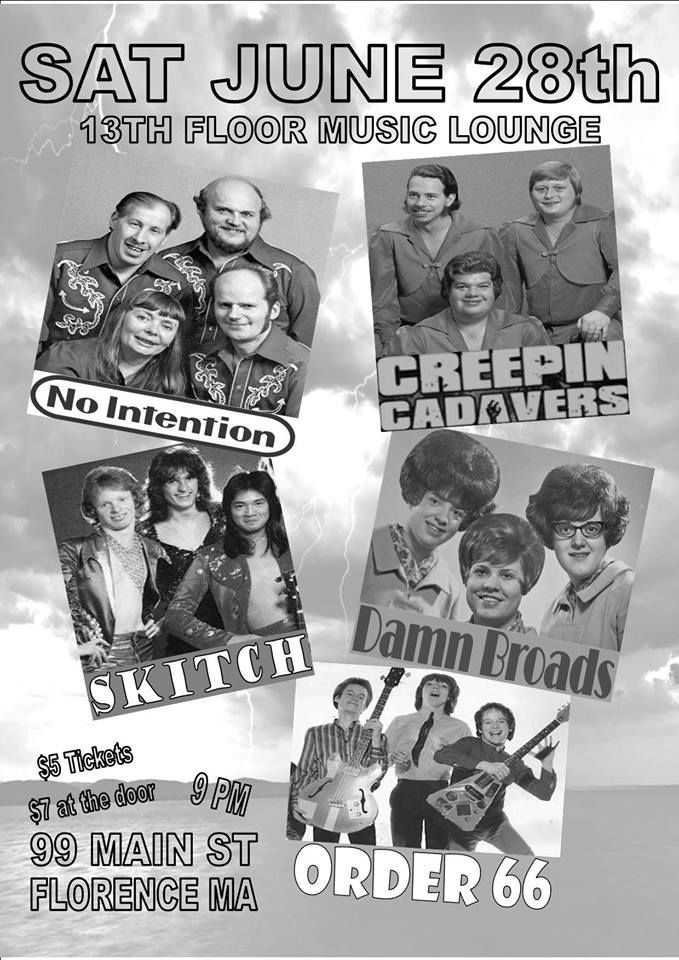 Hey there. After you enjoy some fireworks tonight, come over here and get yer butt kicked by some sweet-ass punk bands....keep those fireworks in your weekend going!!
With these bad-ass mo-fo's:
No Intention
----> punk, with a bit of hardcore. Awesome
Creepin Cadavers
----> punkabilly! Yeah!
Skitch
-----> PUNK ROCK!!
Damn Broads
(CT) ---->An awesome all-girl Punk band!!
Order 66
----> Loud. punk. Rock!
21+ / 9pm / $7 @ the Door ($5 with an adv ticket)