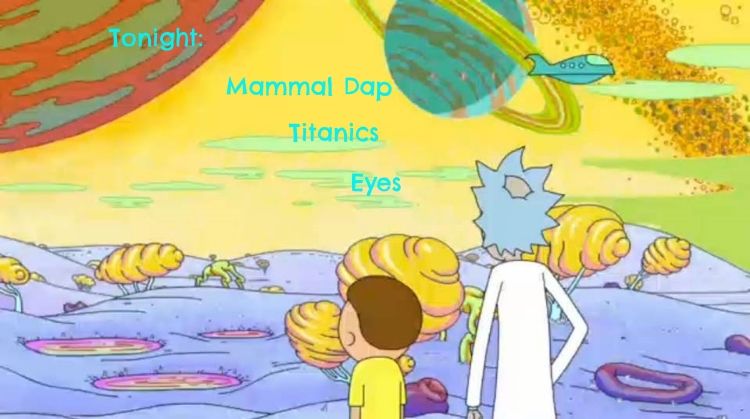 How about some fantastic bands performing Chillwave / electr-soul / post-rock tonight? Ok! We thought you'd like this eclectic mix of wonderfulness brought to you by:
EYES
- Excellent and highly creative post-rock from Northampton, MA. Peep this video https://www.youtube.com/watch?v=KXL19j6YP_c
TITANICS
- Albany-based chillwave, with a fresh new record and a vibe that's cold as ice. Check them out at http://titanics.bandcamp.com/
MAMMAL DAP
- Electro-soul to get your head doing that deep nod. Hear the EP at: http://mammaldap.bandcamp.com/
So, come here and party with these folks!
21+ / 8pm / $5.00