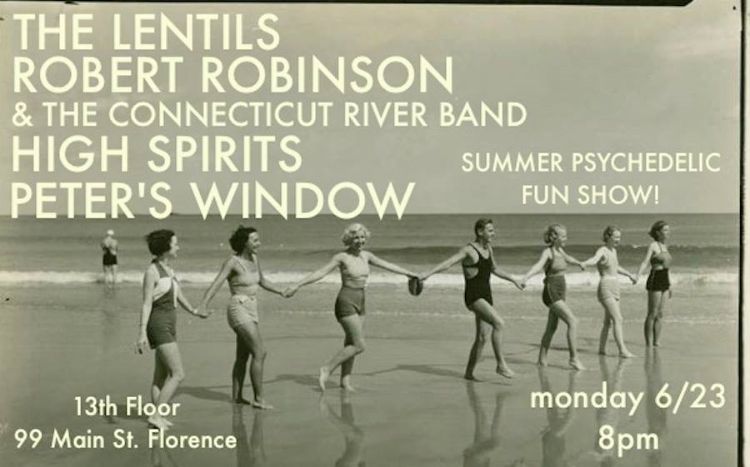 Yeah boyyyy! Local psyche-rock legend Robert Robinson (Sore Eros) has brought a sweet show to us all, tonight!! So get here and feel real good...
The Lentils
- (brattleboro, VT)- Ex Happy Jawbone peeps still bringing the hits A La The Velvets.
Robert Robinson & The Connecticut River band
- Sore Eros side project, now featuring local Strobe Horse members (Patrick Clifford & Mark Palmer) for backing band!
High Spirits
- (Portland, ME) Ex- Sore Eros FX guru is bringing his new psychedelic yummy-ness to the valley.
Peters Windows
(brattleboro, VT) Members of Great Valley looking to swoon us with their kayaoke style songs :)
Shows start at 8 and end by midnight so don't stroll in all fashionably late , cuz thats not cool, you'll miss some good sheeeet. !!!