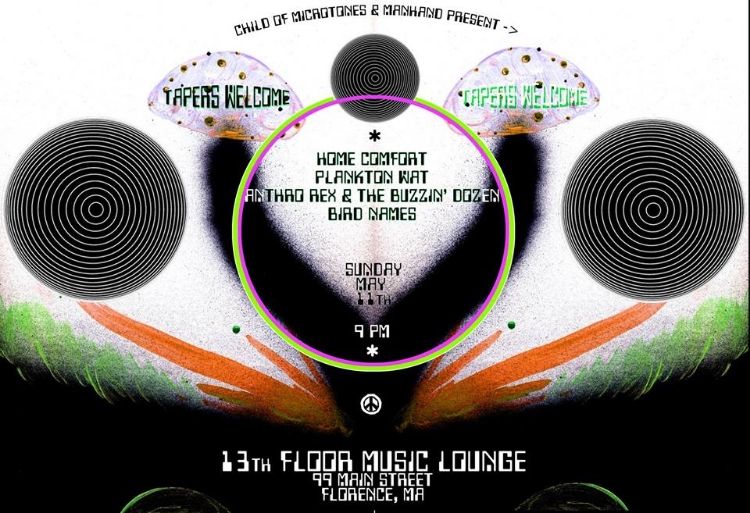 So, hi folks....fucking great weather today huh? :) ...and there's a great show here tonight too!
Home Comfort
does a monthly residency here where they not only dazzle people with their own psychedelic rock style and prowess, they also bring in awesome bands like:
Bird Names
,
Anthro Rex and The Buzzin' Dozen
, and
Plankton Wat
to help with the musical immersion. It's a wonderful time of music and spirits....come tonight to hang out.
Home Comfort
- The band: Matt Valentine, John Moloney, Orion Russell, Adam Langelotti. They get down, they
really
get down..
Bird Names
(VT) -Psychedelic pop, experimental
http://www.birdnamesmusic.com/
Plankton Wat
(OR) - Folk, psychedelic, experimental, beautiful
https://soundcloud.com/thrilljockey/plankton-wat-empire-mines
Anthro Rex and The Buzzin' Dozen
- Heavy. Noise. Punk.
https://www.facebook.com/AnthroRexandtheBuzzinDozen
21+ / $5.oo / 8pm