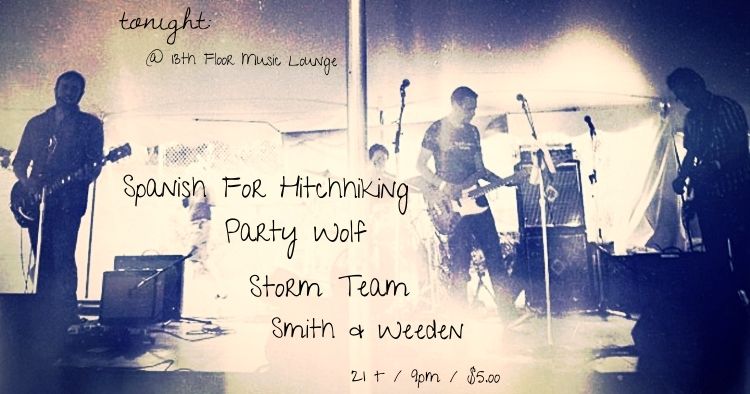 Here's the scoop for tonight's party: It's going to be a blast!!! because The bands are all super-talented, super-fun, and the musicians making it all happen are not only fantastic at music, but also really cool folks. You think we're kidding??? --Hell NO! we're not....So, come party here on this night of sweet music!!
or else
....
Spanish For Hitchhiking
-
http://spanhike.bandcamp.com/album/the-starling
Party Wolf
-
PARTY WOLF RULES!!
Storm Team
-
https://www.facebook.com/stormteamband
Smith & Weeden
(R.I.) -
http://smithandweeden.bandcamp.com/album/smith-weeden-ep
be prompt, be here at 9, don't miss a minute, have some drinks! , have some fun! , yeah!
21+ / 9pm / $5.oo