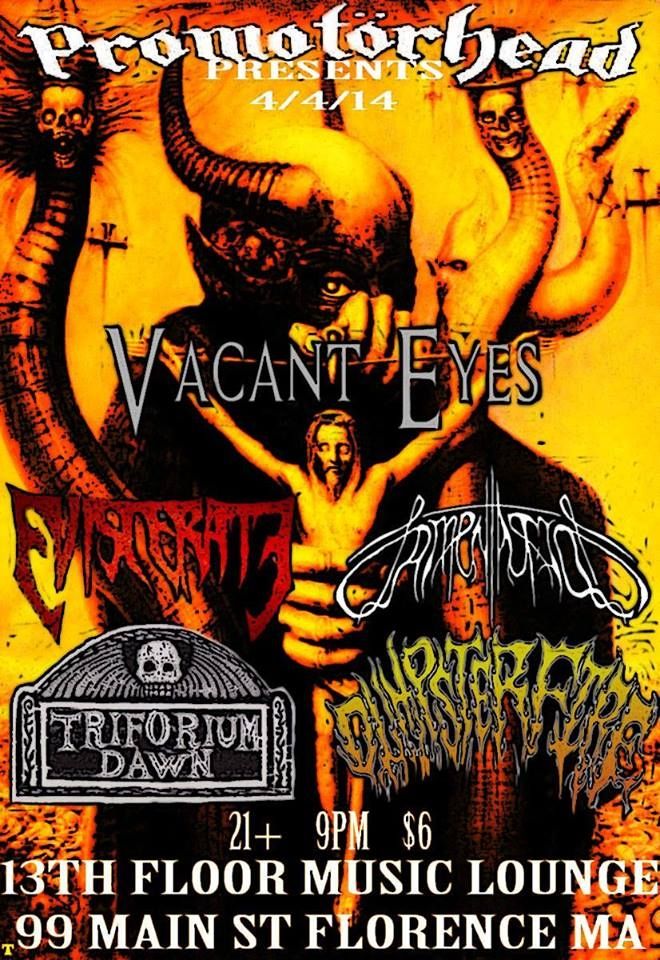 Hey you. If you fancy getting down with some blisteringly-awesome and fast music, then buckle up for tonight's massive/powerful/heavy rock show. See folks, if you're the type that happily likes getting your ass kicked by nasty bands in an amazing atmosphere,
Promotorhead Entertainment
does it right everytime! And they're doing it again, TONIGHT!
With:
VACANT EYES
https://www.facebook.com/Vacanteyesfuneraldoom
LAMENTATION
https://www.facebook.com/pages/Lamentation/290751654372130
EVISCERATE
https://www.facebook.com/pages/Eviscerate/167416786701257
TRIFORIUM DAWN
https://www.facebook.com/TriforiumDawn
DUMPSTER FIRE
https://www.facebook.com/DumpsterFireMA
21+ / 9pm / $6.00