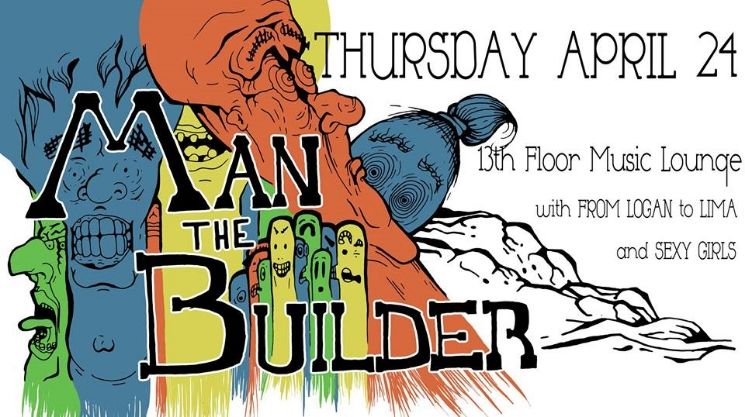 Well now....here it is, Thursday night; The unofficial start of the weekend! And the music here is ROCK. And ROCK is good for your soul, good for partying, and good for ...well, it's fucking rock and roll man! The fine bands tonight happen to be very good at ROCK. Come here and have a drink or two and enjoy them!!!
Man The Builder
-big balling shot calling rock and roll
https://www.facebook.com/pages/Man-the-Builder/162285399353
Sexy Girls
-Surf Rock/Indie rock/ROCK
https://www.facebook.com/pages/Sexy-Girls/195749327137692
From Logan To Lima
-Alternative Rock!
https://www.facebook.com/fromlogan
Music starts around 8/8:30 on weeknights...$5 cover for 21+ ($8 cover for 18+)...SEE YA!