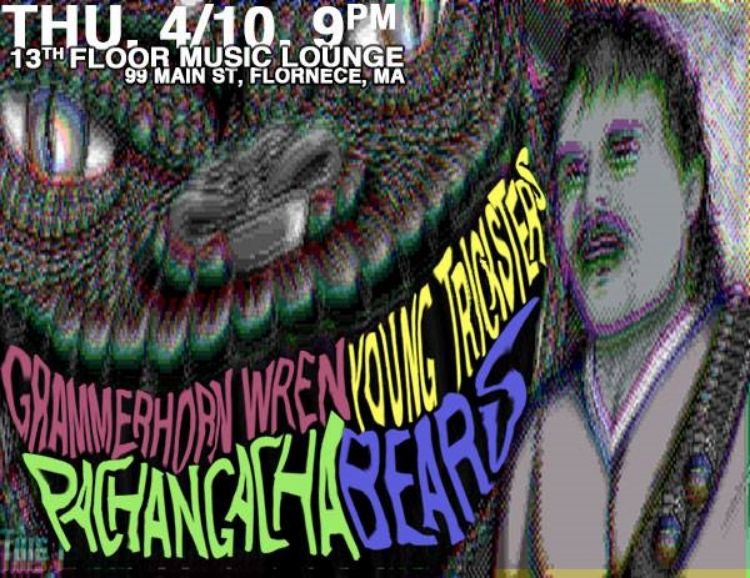 Oh what? You want some style, sass and sleaze in your music tonight? And Some rock?? Well, you need to check these bands out, tonight! They've all been ripping shit up lately...come check them out!
GRAMMERHORN WREN
- washy manic nostalgic
http://grammerhornwren.bandcamp.com/
PACHANGACHA
- muffed out rock anthems
http://pachcangacha.bandcamp.com/
YOUNG TRICKSTERS
- dare I say proggy?
http://youngtricksters.bandcamp.com/
BEARS
- curiously hvy bklyn lo-fi p0p rocks make you happy
http://wearebears.bandcamp.com/
8PM
$5
21+