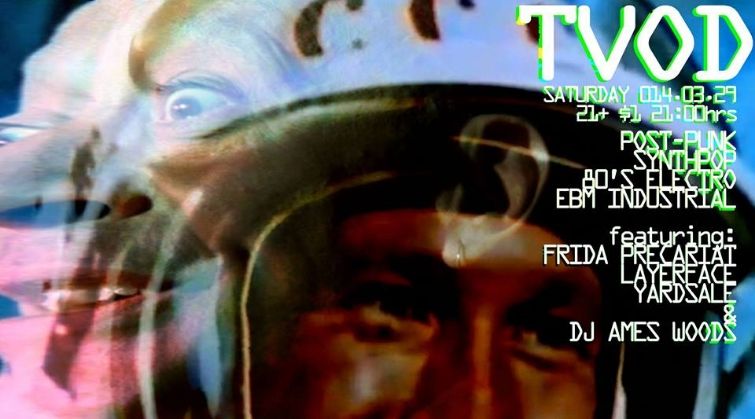 Hola!!
Is the nice weather finally creeping in?? --->You bet it is!! --->And what better way to rejoice in the demise of a brutal winter than with a scorching hott dance party spun by the maestro
DJ Ames Woods
?? WITH musical performances from
Frida Precariat, Layerface & Yardsale
too!!! In the sultry-sleazy-sexy atmosphere we just happen to have right here. Yup, greasy-good times await....now come dance!!
TV OD
is a brand-spanking new dance party packed to the gills with classic post-punk and industrial, 80s electronic, and synth-pop. From Kraftwerk and Magazine to Oingo Boingo and Skinny Puppy. Brought to you by DJ Ames Woods.
Opening the night up are these fabulous folks with their bubbly, sexual, psych jams:
FRIDA PRECARIAT
https://soundcloud.com/fridaprecariat
LAYERFACE
https://soundcloud.com/layerrrface
YARDSALE
https://soundcloud.com/yardsale-1
21+ / 9pm / $1.oo